I missed the concert since I was down in San Luis Obispo visiting my sister and her family:
The Ensemble Zipoli for the Spanish American Baroque
Music from the Jesuit Missions in South America by Domenico Zipoli (1688-1726) and the Cathedral of Mexico by Ignacio de Jerusalem (1707-1769)
It was sponsored by the
Domenico Zipoli Institute
. Should have been good.
Not sure if the Ensemble Zipoli is the same as the
Domenico Zipoli Ensemble
.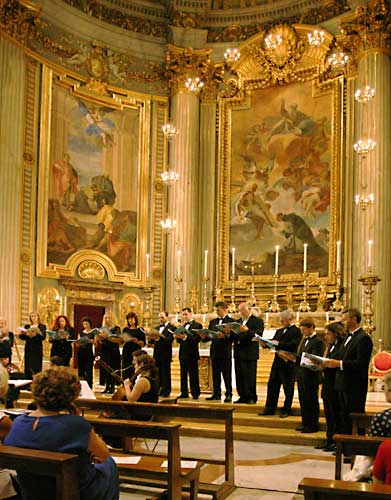 An
article
on the performance by the Domenico Zipoli Ensemble at St. Ignatius Church in Rome.
More on Domenico Zipoli:
Goldbergweb
; an biographical
essay
Naxos
HOASM
wiki
entry
Karadar Dictionary
entry
another
link
?
Tesori Musicali Toscani
I should do a search for cds at Amazon.